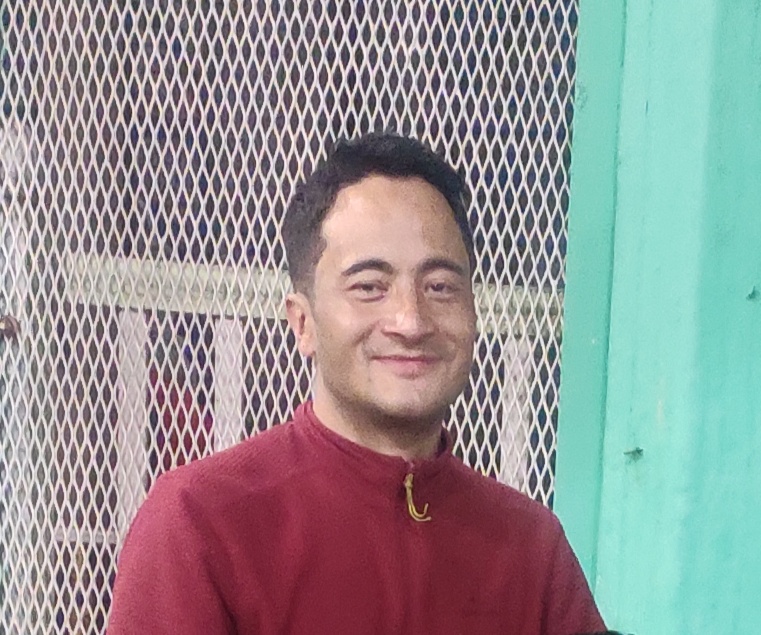 Mohd. Younus
IISD Kargil Focal Point, UT-Ladakh

Ladakh is quite rich in both floral and faunal biodiversity, that is again of highly economic importance, which are widely used in the Tibetan and other traditional medicinal systems. Large areas in Trans Himalayas of Ladakh, are mostly barren land, with no vegetation, due to unavailability of water and considerably very less rainfall annually. The changing climate, the rise in land demand, for industrial purposes and the growth in tourism, either directly or indirectly influences the local ecosystems of Ladakh. Despite of very low resources available; the overexploitation and also few other factors, such as rapid loss of natural resources and biodiversity, including water; are responsible for ecosystem loss and adverse environmental impact to such an already fragile and sensitive cold desert climate ecosystem.

As a consequence of rising population and tourist infiltration, the degradation in natural resources and environmental pollution, is becoming a serious concern day by day. Being a cold, dry and deserted region; ladakh region has very less green covers and is prone to many disasters like flash flood etc. Hence it is extremely important in educating youth on Ladakh's rich endangered biodiversity and its conservation.

Why Biodiversity Conservation is a big challange in Ladakh ?
Since the entire humanity is dependent on biodiversity to main an ecological balance, yet we are losing our biodiversity at very alarming speed. We need to focus the conservation of biodiversity of Ladakh, since the livelihood of majority of rural population depends on it. Sustainable utilization of biological resources is of utmost importance. Moreover the region comprises of very less vegetation and for a very limited season around 6-7 months. The chill winter and drastic conditions are very hard for both the flora and fauna. Most of the animals hibernate during winter seasons. Whereas the plants also fall in dormant stage during chill winter seasons. There is no possibility of vegetation during winters due to tough weather conditions and freezing temperatures. We are losing our biodiversity at an alarming speed, and it's the need of hour to conserve these left out biological resources by providing awareness, organizing seminars, exhibitions, among common masses, tourists, stake holders, and local administration. Further

Biodiversity in Ladakh:
Ladakh is cold, dry and deserted region in Trans Himalayas. Ladakh is quite rich in both floral and faunal biodiversity. Most of the hills are barren. The floral biodiversity is quite rich and the region is gifted with some of the important medicinal plants, like podophyllum Hexandrum, Aconitum heterophyllum, Ephedra girardiana, Rhodiola imbricate etc. Moreover because of habitat loss, overexploitation, introduction of Alien species, etc results in loss of biodiversity of Ladakh. Further overgrazing is serious issue which leads to loss of biodiversity, the grazing by cattle and other domestic animals by villagers as well as the gujjars and bakkerwals results in loss of faunal diversity.

Moreover these plants are used in traditional sowa rigpa system of medicine by amchis. Further a lot of work and steps has to be taken to conserve this beautiful ecosystem of Ladakh. Plants are being used as traditional healers from ancestors till date but the influence of modern allopathic system has reduced the attention considerably to some extent. Moreover for the conservation of biodiversity general awareness among common masses has to be given in the form of seminars, symposiums, debates at school level, community level, college level, tourists etc. timely steps in this regard would prove better conservation of Ladakh's biodiversity in particular and Himalayan biodiversity in general. Following are the few medicinal plants of common use in traditional medicinal system.

Podophyllum Hexandrum Royale:
(Himalayan May Apple)
Podophyllum Hexandrum Royale commonly called as Bankakdi is an important high altitude medicinal plant and is in great demand owing to its medicinal properties, which is used for treatment of specific types of Cancers. Podophyllum gets its name from the Greek word Podos and Phyllon meaning foot shaped leaves. The genus Podophyllum is also called as Himalayan May Apple, because its fruit ripen in spring.

The Genus Podophyllum is represented by two species : Podophyllum Hexandrum Royale (Berberidaceae), also known as The population of P. Hexandrum in Western Himalaya is declining and in some areas the plant has almost disappeared as a result of anthropogenic activities and overexploitation. The limited availability of the species due to its long juvenile phase and poor fruit setting ability has a serious negative impact for the active cultivation of Podophyllum Hexandrum thus resulting in, shortage of Podophyllum resin. Because Podophyllum Hexandrum is already endangered, and exploitation of its underground parts continues to exceed the rate of natural regeneration, its needs immediate attention for conservation. Therefore immediate thrust has to be given for generating the reliable conventional protocols of mass cultivation of P. Hexandrum.

The rhizome of Podophyllum Hexandrum are known to contain several lignans. The lignans occurring in Podophyllum Hexandrum posess anti-tumor properties. Podophyllum being most active cytotoxin herb contains 4.3% Podophyllotoxin on a dry weight basis. The whole plant has also great importance in traditional systems of medicines including ayurveda, Unani, and Tibetian system for curing several diseases.

The rhizomoses of Podophyllum species have gained much importance throughout the world as being the main source or the starting material for the alkaloid podophyllotoxin and its semisynthetic compounds, the etoposide teniposide and etoposide phosphate since their use in treatment of specific types of cancers.

Juniperus Polycarpus:
Juniperus Polycarpus C. Koch syn. Juniperus macropoda Boiss. Is an imp[ortnat conifer of North West Himalayan region. It is commonly known as "Himalayan Pencil Cedar". It is one of the indigenous Junipers found in the drybtemprate and cold arid areas of Himachal Pradesh, Jammu Kashmir and Ladakh. It belong to the family Cupressaceae.

In its zone of occurance it is locally known as "Shur" , "Shukpa" , "Shuru" , "Dhup". In Hindi it is called "Padam". It is a moderate sized evergreen tree attaining a height of 15-25m having 1.80-2.15m grit with light opening foliage. The ne leaves appear during the month of April-May. It bears dimorphic leaves i.e. acicular as well as scale like leaves. The flowers are monoecious and appear during spring. The male flowers are born on tip of the branchlets and female flowers are borne on terminating branchlets. It bears berries which mature during the month of November- December. The berries are sub-globose or globose, 0.62cm by 0.87cm in diameter. The ripe berries are bluish-black in color, resinous and contain 2-3 seeds. The seeds are angular, broadest at base, ovoid but flattened or curved, 0.45cm by 0.35cm, yellowish to reddish brown in color. The weight of 100 seed is 1050 gram.

HABITAT PREFERENCE
Juniperus polycarpus grows in dry temperate and cold desert region of North West Himalaya. It usually prefers southern aspect having sandy loam soil conditions.

It grows more or less gregariously in its natural zone. It also occurs in scattered in dry rocky and stony areas with scanty rainfall. The climatic condition is harsh in its zone of occurrence and annual precipitation varies from 150 to 260mm. the precipitation is generally in form of snow which occur during winter months. The rainfall occurs very less during rainy season because the area where it grows falls in rain shadow zone. Juniperus polycarpus is found in inner arid area of Himalaya region at an altitude of 2100-4500 m, above mean sea level from Nepal westward to Himacahal Pradesh, Ladakh , Jammu Kashmir, Pakistan and Afghanistan. It is mainly distributed in Kinnaur and Lahaul Spiti district of Himachal Pradesh; it is mostly distributed in tribal region of the state.

ECONOMIC IMPORTANCE
The berries of Juniperus polycarpus is socially and economically quit important tree species as its twigs and dried leaves are used as incense in almost every house , in temples and monasteries for performing various religious rites in Kinnaur and Lahaul Spiti district of Himachal Pradesh and in Ladakh region. The twigs and branches are used in preparation of welcome gates.

It is used in traditional health system especially in "Amchi" system for curing various human ailments. The wood is moderately hard and used for building, utensils, fuel wood and for making charcoal. Juniper wood is also used for making pencils. The thick bark of old tree are removed and used for roofing of houses in inner arid areas of North West Himalayan region.

Cicer Microphyllum
Common Name: Wild gram
Local name: Seri or Srad-kar, Family: Fabaceae
Distribution: From Afghanistan to West Nepal, Kashmir and Kumaun.

Habitat: On pastures and dry slopes in Changthang, Leh and Zanskar valleys between 4,230-4,870m altitude.It is A very diffuse, erect, spreading shrublet, glandular, herb. Stem up to 50 cm, much branched. Leaves pinnate, ending in a coiled tendril, sessile, cuneate. Leaflets mainly in widely spaced Pairs, ovate-wedge shaped.

Flowering and fruiting sason of this plant is Mid June to September. It is an excellent alpine pasture plant. The green plant is generally grazed by wild animals especially sheep and goat and the whole plant is harvested in the month of September and dried properly for prolonged winter use. As per Conservation Status is concerned it is a frequent plant. Threats to this plant may be because of Overgrazing.

Rheum Spiciforme
Common Name : Himalayan Rhuba
Local Name: Lachhu

This plant belongs to family Polygonaceae and is distributed from Himachal Pradesh to Kashmir and West Nepal. It is found on Alpine stony slopes in Changthang valley between 4,155-4,880 m altitude. It ia a stemless, stout, perennial herb with thick woody rootstock. Leaves all radical, dense- flowered or oblong, broader than the disk.

The flowering and fruiting season is June to August. The purple colored roots are used in the indigenous system of medicine especially against rheumatism. The Conservation Status of this plant is Vulnerable and major thrat to this plant is being uprooted for medicinal use.

Moreover due to human influence not only plants but animals are also affected. Few animal species that are at risk of endangering, are as,

Black Necked Crane: The black-necked cranes are endemic to the Tibetan region and the Himalayas. The chances of sighting black-necked cranes on route Tso Moriri and Tso Kar Lake are quite probable. It is the only high-altitude crane among the 15 species found in the world. These migratory birds have been protected by the locals for centuries and are often found in the wetlands. It is an endangered species of bird that is facing a threat for its survival from stray dogs. The major threat to the successful breeding of black-necked crane is the damage to the eggs and chicks, caused by feral dogs. These dogs are owned both by armed forces as well as by the local nomads. Another threat to the bird is the loss of habitat. The human pressure on the wetlands, the primary habitat of cranes, has increased tremendously over the last decade. The increased grazing pressure on the limited pastures near the wetlands is also leading to the degradation of the wetland habitat.

Snow leopard (schan) Snow Leopard is the apex predator of rocky alpine regions of Ladakh and perfectly adapted the cold climate, barren landscape of high altitude. The mountainous regions of Ladakh offers special package for snow leopard sighting trek during winter. Hemis national Park in Ladakh is best place to sight snow leopard in wild.

Asiatic Ibex: Asiatic Ibex, considered to be a sub-species of the Siberian Ibex, has distinctive beautiful horns. It is known to avoid areas with deep snow and tall vegetation. Asiatic Ibex is active before and after sunrise and remains inactive during the day. However, they are active during the day at the time of heavy snowfall. Asiatic Ibex has thick fur that protects it from the cold in winter, but it shed it once a year in summer. Often found in a herd of 50, Asiatic Ibex is an herbivore and feeds on shrubs and grasses.

Himalayan Brown bear: The Himalayan Brown is a subspecies of Brown Bear, with a reddish brown coat. The color of the coat varies from individual to individual and place to place. It is considered as one of biggest carnivores. The animal has a large head with small eyes, chest makings are mostly absent. The animal is less arboreal. It has heavy body and stocky limbs and strong non-retractable flat claws. The animal lives singly or in small groups consisting mainly of female and cubs. The animal prefers bare open areas above tree line. The animal is active both during night and day. It is territorial and its territory varies depending upon the availability of food. The territory of male may extend up to 100 sq.Km. However, the territory of female is smaller. It lives in caves and digs up dens and goes in for hibernation during winter (November to May). Before going in for hibernation the animal stores large amount of fat by eating voraciously. In summer it feeds on fresh sprouting grass, roots, bulbs, insects, rodents like pikas and also scavenges on carcasses and may also hunt livestock. Mating takes place in early summer (May-June). The Himalayan Brown Bear is found in western Ladakh. In summer the animal ascends to 5500 m up to snow line and descends down to lower areas in autumn. The animal is distributed in northern temperate zone of North America, Europe and Asia where its southern limit is the Himalaya. The animal is on a decline due to its persecution for medicinal value. The estimated population of the Himalayan Brown Bear in Ladakh is around 100 animals. In Ladakh the animal is best sighted in upper Suru, Zanskar and Changchu valley. Reports of its presence to some extent have also been received from lower Markha valley.

Action Plan:
Although few of the faunas and floras of Ladakh, as mentioned above, is under the threat of extinction; there are few other, are also endangered. At this point of time, we need to focus, on developing, the basic understanding and importance of biodiversity, in common masses, and by giving proper awareness training to school children, local community, and tourists; who are visiting Ladakh. As the children are our future, we can protect our environment by imparting right knowledge to our children. For this reason, we at IISD want to organize, power point presentations on Ladakh's rich Biodiversity conservation, relevant seminars, debates, eassy compitions and small tailor made conferences in schools, colleges and universities; in Ladakh. By bringing local community, administration, students, youths etc on a single platform, it can be proved to be a successful step, towards meeting the challanges of biodiversity conservation in Ladakh. We at IISD can step out, for these kind of initiatives; in a organized manner, along with a dynamic action plan made for implementation, in a meaningfull way; which ensure a better future of Ladakh. IISD had also many remarkable projects, already executed in the past and contributed to the conservation projects of water resources of Ladakh. IISD has already opened, a Research and Knowledge Support Center for Sustainable Development in Ladakh; which is opearational, from last more than, one and half years, by now. Moreover, the right time for organizing such trainings and awareness programmes, is from May to September months of any calender year; as the temperature is somewhat moderate in these seasons and also all the educational institutions remain open. Unfortunately, Ladakh enjoys a long winter season and hence there is, no possibility for conducting any awareness campaign or training program in physical terms, during this period.

Please come and join, Let's educate Ladakhi Youth, on its endangered rich biodiversity and conservation.
____________________________________________
The Author is the IISD Kargil Focal Point at Kargil, UT-Ladakh, Indian Institute of Sustainable Development (IISD), New Delhi.